Good afternoon all. There are just two more weeks to go until Halloween and kids are starting to get excited as costume ideas come together and the prospect of their 'candy loot' is (feverishly ?) talked about! Perhaps you are getting ready to fill your own candy bowl for trick-or-treaters to dig into, or maybe you're in charge refreshments for that Halloween party? Then you should checkout the amazing selection (of very yummy!)
Hershey's Halloween Chocolates
. Every Halloween the
Hershey's
chocolates we know and love, don costumes of their own for some extra festive goodness. And I was very fortunate to have the opportunity to review an assortment of
Hershey's Halloween Chocolates
to review.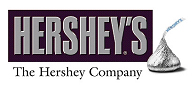 Hershey's
has always been a favorite at our house, and their Halloween Chocolate has been no exception! We were thrilled to receive a package from Hershey's last week containing several bags of assorted goodies, which included such favorites as Reese's Pieces, Twizzlers, Jolly Ranchers, Milk Duds, and Whoppers Originals. What else is there to say except, YUM! My youngest sister has been enjoying the Twizzlers as a special treat in her school lunch and loves them. Twizzlers and Jolly Ranchers are great to have on hand at a party or in your candy bowl for those who may be allergic to nuts or lactose intolerant, or for that friend who doesn't like chocolate (!!!). I think the Reese's Pieces stole the show at our house! They came in a variety pack of 50, which included the original Peanut Butter Cups as well as Reese's Pieces, and new to me Reese's Fast Break. I am a huge fan of anything to do with peanut butter and I thoroughly enjoyed all of the Reese's; however, I must say my new favorite is the Reese's Fast Break, these mini bars are slightly heartier than the original Peanut Butter Cup and are perfect for a quick 2-bite (or 1-bite if you're really hungry!) snack.
We also received a bag of assorted hard candies and chocolates including Milk Duds and Whopper's Originals. I really enjoyed the individually wrapped orange and grape Jolly Ranchers, these are perfect for keeping in that 'secret drawer' of your desk for a little treat after a hard day blogging!!! The caramel filled Milk Duds were also a big hit at our house, my mum and I like to grab a mini box each when we're sitting down to watch a movie. The caramel makes these chocolates last a little longer than those oh-too-easy-to-eat Whoppers Originals, these chocolate covered wafer balls are very addicting and very good! The Whoppers Originals come in little wrappers of 3 and I must admit to eating one or two of these mini packages at a time. Last but not least we were delighted to find a bag of Halloween KitKat Bars included in our box. These mini KitKats are individually wrapped and have the added bonus of being ... orange! How fun is that. And we loved every bite!
Hershey's
is our go to for any kind of assorted and individual chocolates, they taste great and they're festive Halloween Chocolates will definitely delight both young and old this October 31st!
Don't forget to check out Celebrate with Hershey's for more info on their chocolate as well as recipes, costume and craft ideas, and tons of other fun stuff!
I was provided with a variety of edible items from Hershey's Chocolate free of charge in order to facilitate my review; however, the opinions in this post are my own. I was not paid for this review.