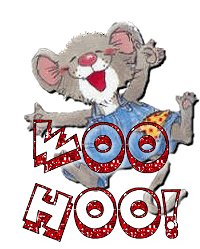 Congratulations to Jinx
Here are your random numbers:
                                                 26
Timestamp: 2010-04-17 16:28:03 UTC
I'm off to email you right now, please respond within 48 hours with your Mailing Address.
Thank you to everyone for participating and a huge thank you to
Whimsical Wares
for sponsoring this review and giveaway !!!
There are still four other giveaway running, you can check them out under Current Giveaways on my right sidebar.
Have a great weekend everyone.